Dr. Lauren Simon Named 2014 Educator of the Year by the CAFP
We are very happy to announce that our very own Lauren Simon, MD, MPH, has received the 2014 Barbara Harris Award for Educational Excellence from the 8,700-member California Academy of Family Physicians (CAFP).
"I feel privileged and proud to mentor future family physicians and teach medical students and residents the full scope of family medicine," Dr. Simon said. "Whether in clinic or the hospital wards, on the athletic fields, at schools or community events, there are always 'teachable moments' that demonstrate the breadth of knowledge and caring aspects of being a family physician."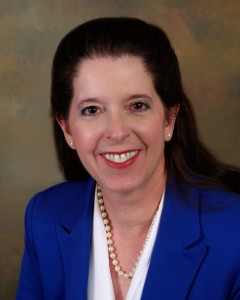 Dr. Lauren Simon joined the Department of Family Medicine in 1994. In addition to her work as a primary care provider and educator, she is the Director of Primary Care Sports Medicine, an associate professor of Family Medicine and an assistant director of the LLIECHE Family Medicine Residency Program. She is also a volunteer clinical faculty member for the University of California-Riverside School of Medicine, serves on quality improvement committees at Loma Linda University, chairs CAFP's Medical Student and Resident Affairs Committee, and for many years has volunteered as a team physician for University of Redlands, University of California-Riverside, Redlands High School and the Redlands Bicycle Classic (where she also serves on the Organizing Committee).
"Dr. Simon is well deserving of both recognitions by the California Academy of Family Physicians for 2014," said John K. Testerman, MD, PhD, associate professor and former Chair for the Department of Family Medicine. "We are proud to claim her both as a graduate of our residency program (1993) and as a faculty member since 1994."
"Dr. Simon is more than worthy of the Barbara Harris Award for Educational Excellence. She is an excellent family medicine teacher, a wonderful asset to the clinical faculty at Loma Linda University Health, and a leader in CAFP's educational efforts," said CAFP president Mark Dressner, MD.
"I enjoy the diversity of family medicine, caring for patients in all stages of life," Dr. Simon said. "I especially enjoy caring for numerous multigenerational families."
Congruent with the motto of LLUH, "To make man whole," Dr. Simon serves the overriding purpose of the organization to provide whole-person care to not just her patients but to individuals, families, and communities. She recognizes that the development of students and faculty members at LLUH involves more than the training of the mind, but promoting physical, intellectual, social, and spiritual growth as well as transforming daily activities into personal ministries.
"In our specialty we're fortunate to have the opportunity both to educate our patients and learn from them," Dr. Simon continued. "In my practice at LLUHS Department of Family Medicine, which uses the patient-centered medical home model of care delivery, my team and I get to learn about patients' families, interests, hopes, dreams, challenges, careers and ways we can inspire them to achieve optimal health. The collaboration is energizing!"